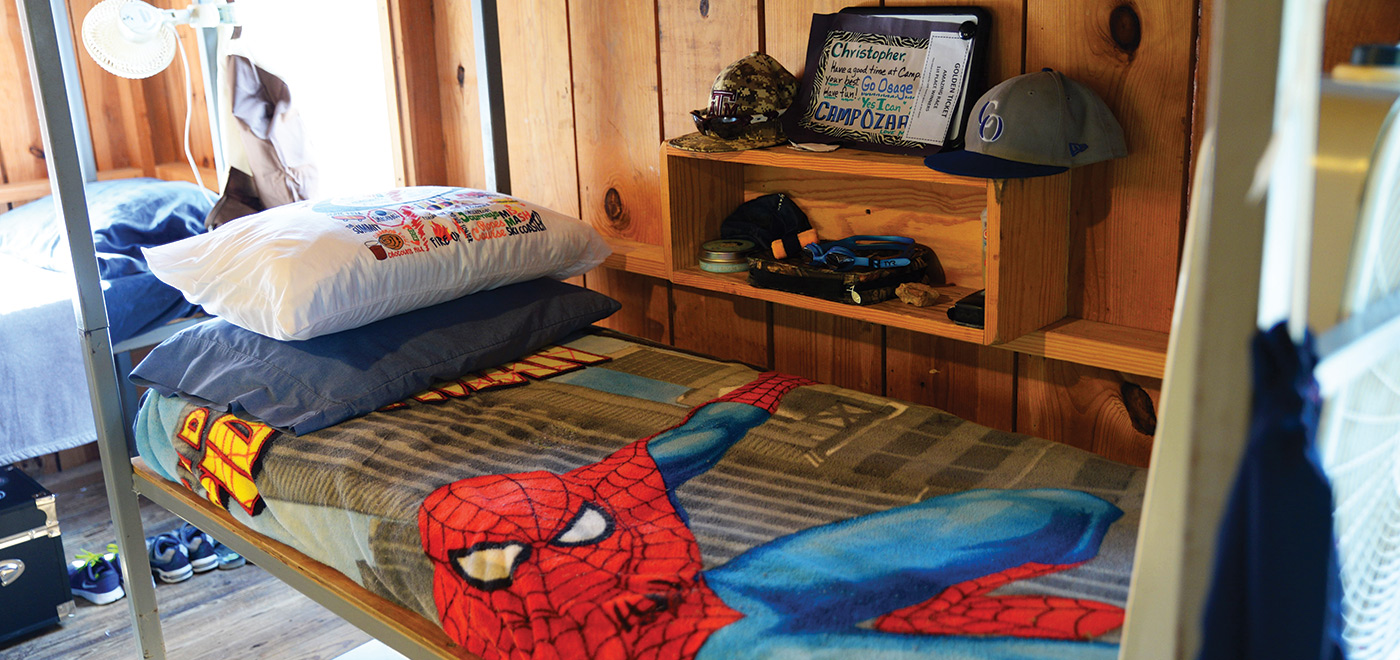 WAKE UP
Campers wake up around 7:20 to get ready for the full day ahead. Don't forget to brush your teeth and make your bed!
7:20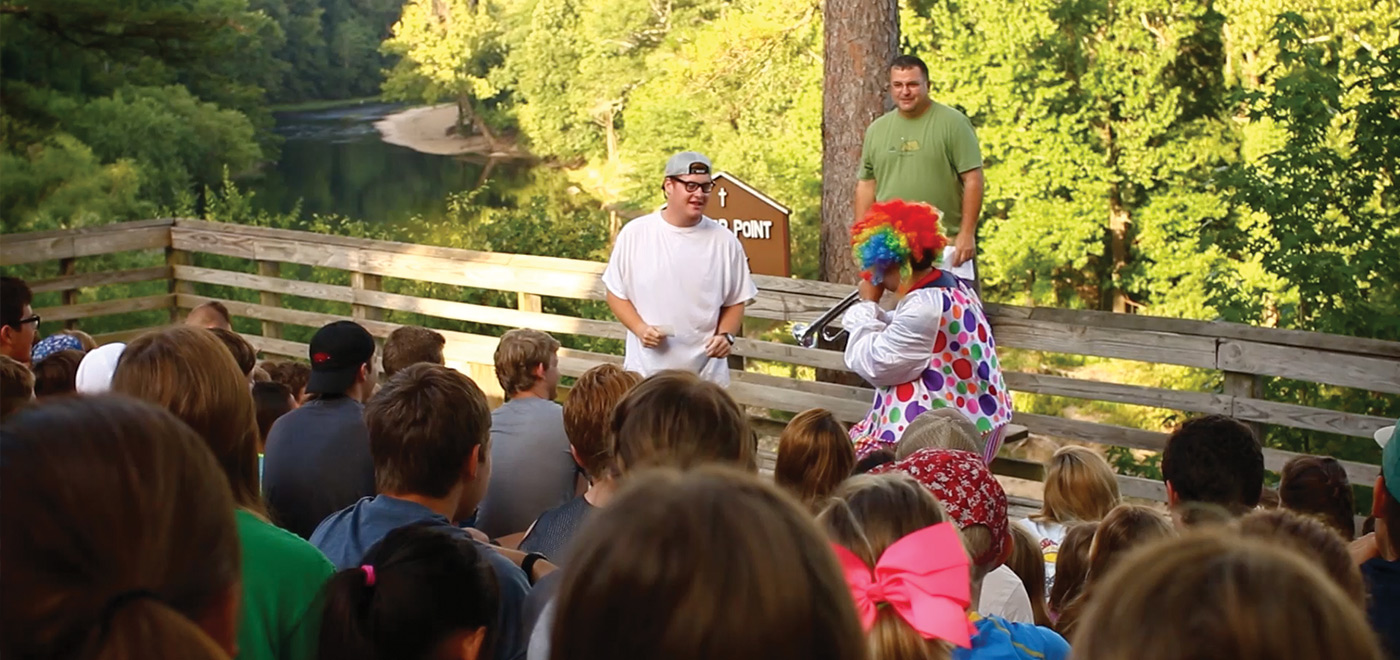 BREAKFAST & MORNING SHOW
Campers enjoy a delicious breakfast in the chow hall and watch the Morning Show with daily annoucements and fun skits.
7:35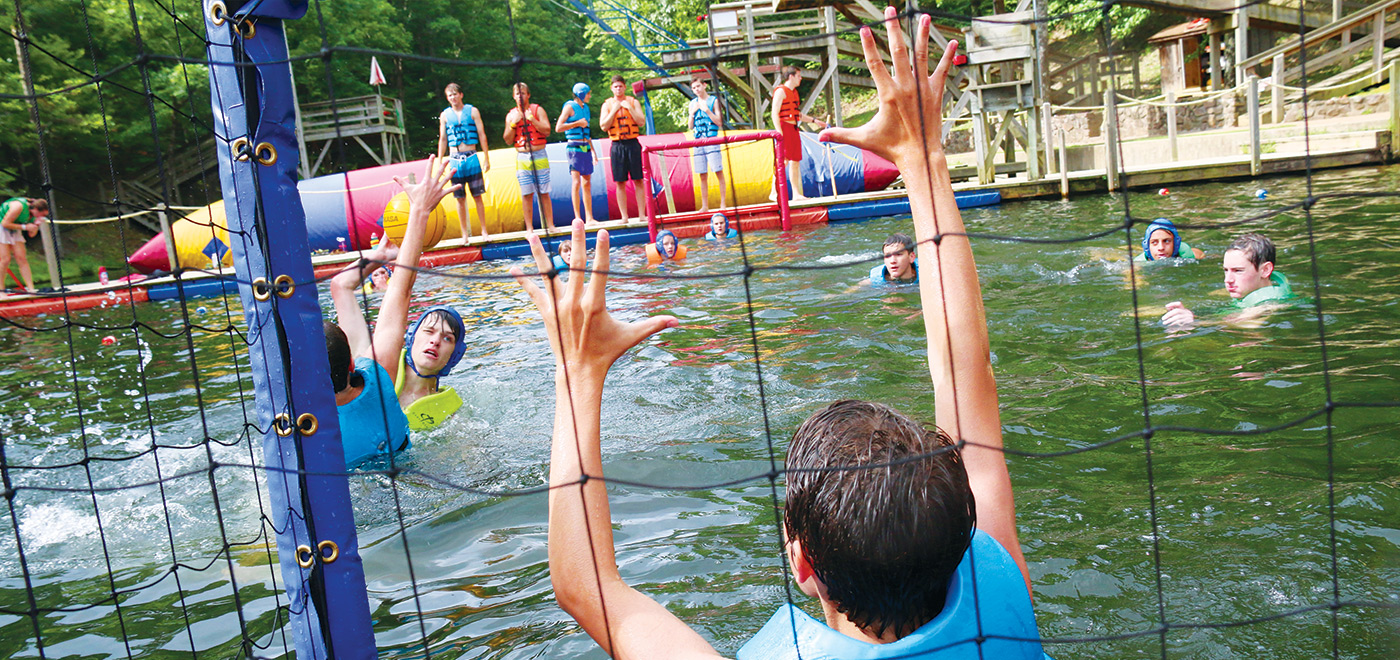 TRIBAL COMPETITION
Campers compete in a game every morning with their war party to win points for their tribe— the Caddo or the Osage.
8:45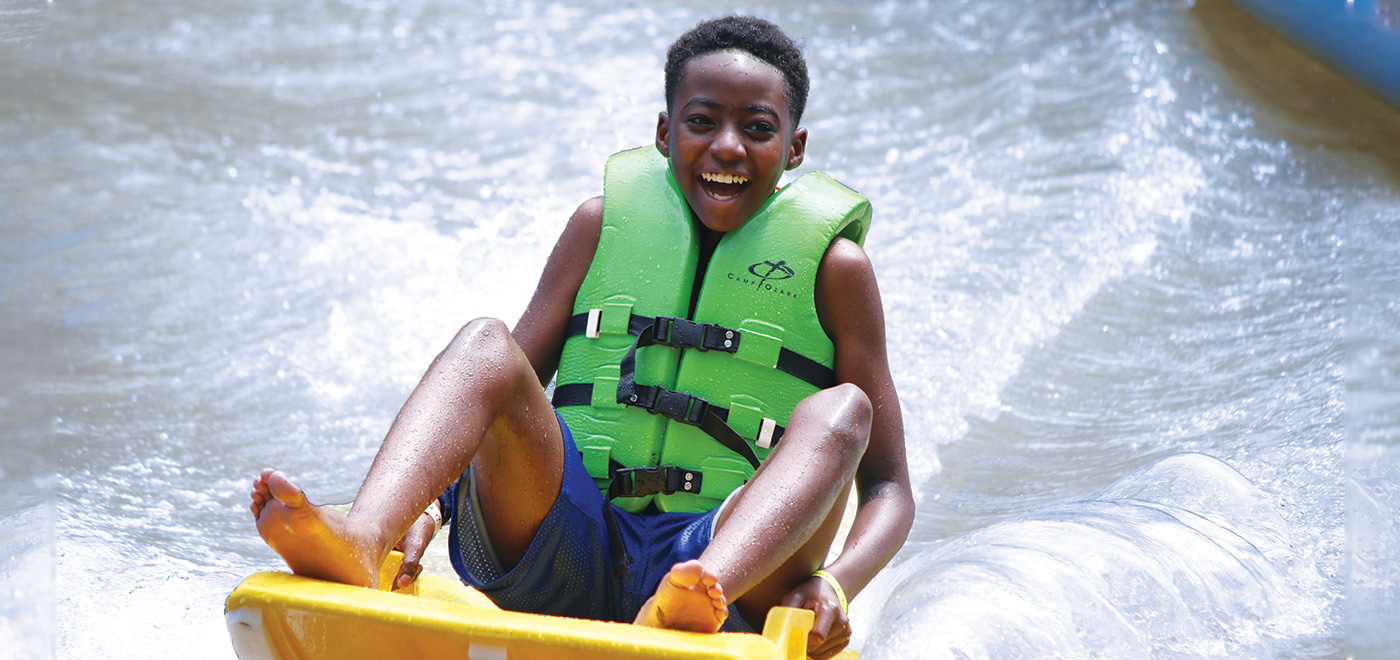 CHILL OUT
Cool down from Tribal Competition by visiting the Waterfront, grabbing a drink at the Store, or playing a round of mini golf.
10:05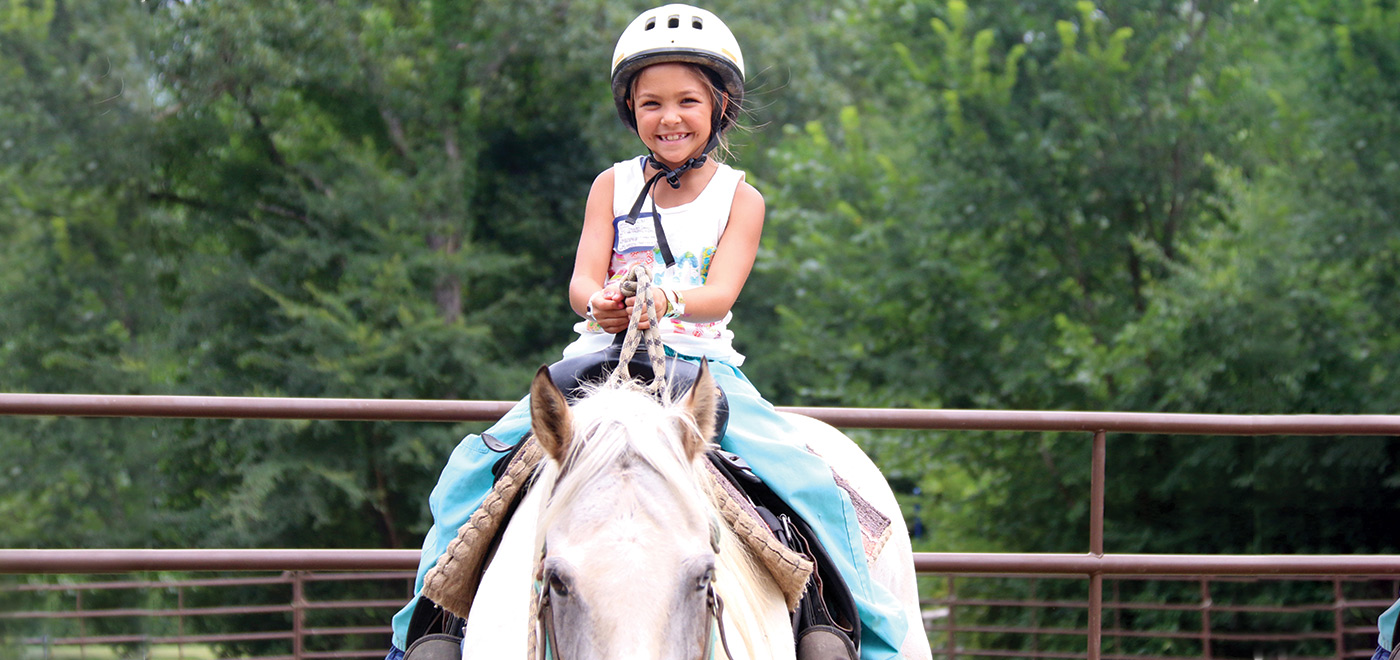 1ST MORNING ACTIVITY
Campers participate in the first of three selected activities. Schedules are individualized for the best experience possible!
10:35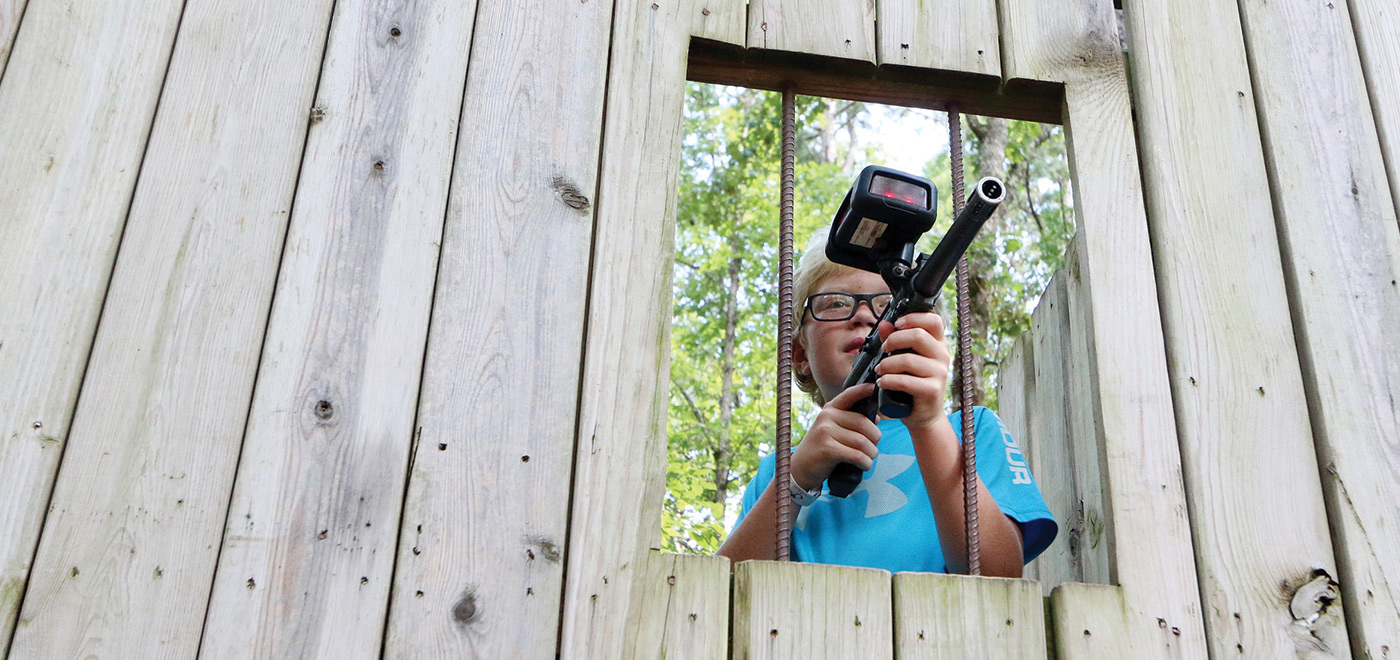 2ND MORNING ACTIVITY
Campers participate in their second activity—perhaps a game of laser tag, or learning how to pitch a baseball or catch a fish.
11:25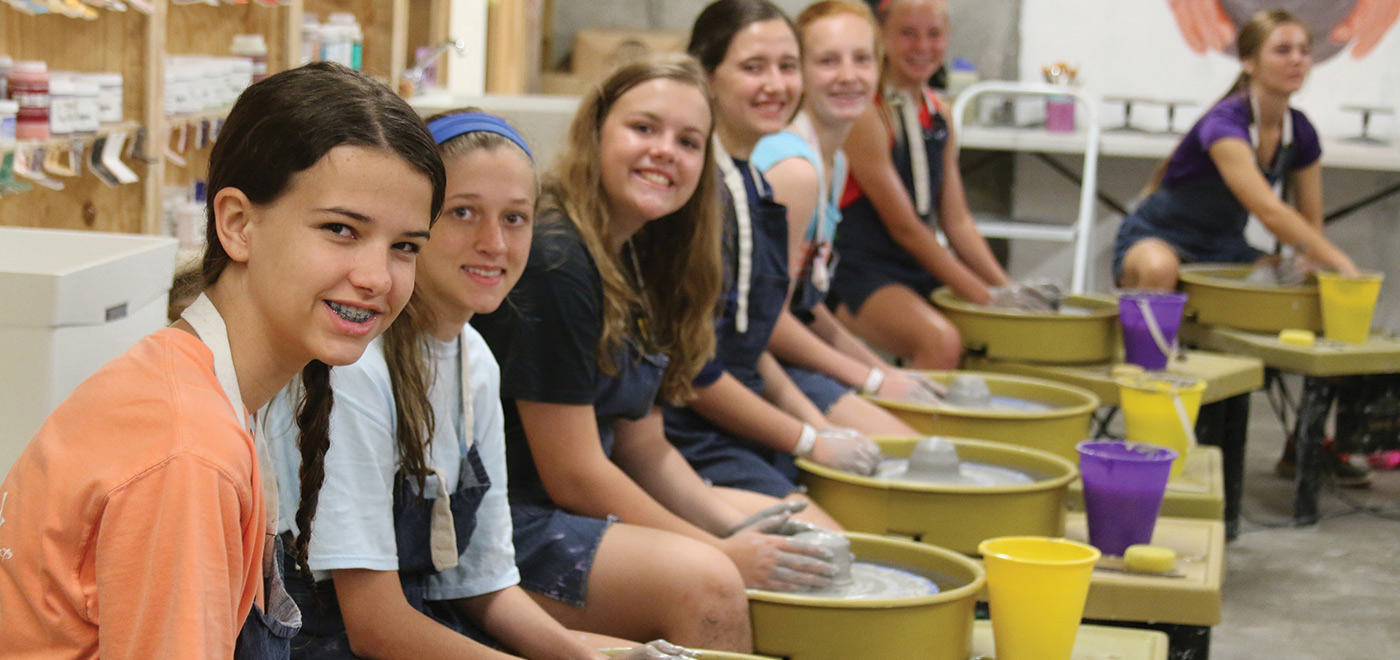 3RD MORNING ACTIVITY
The third morning activity of the day! Campers may choose from many activities, such as a visit to the craft center or woodshop.
12:15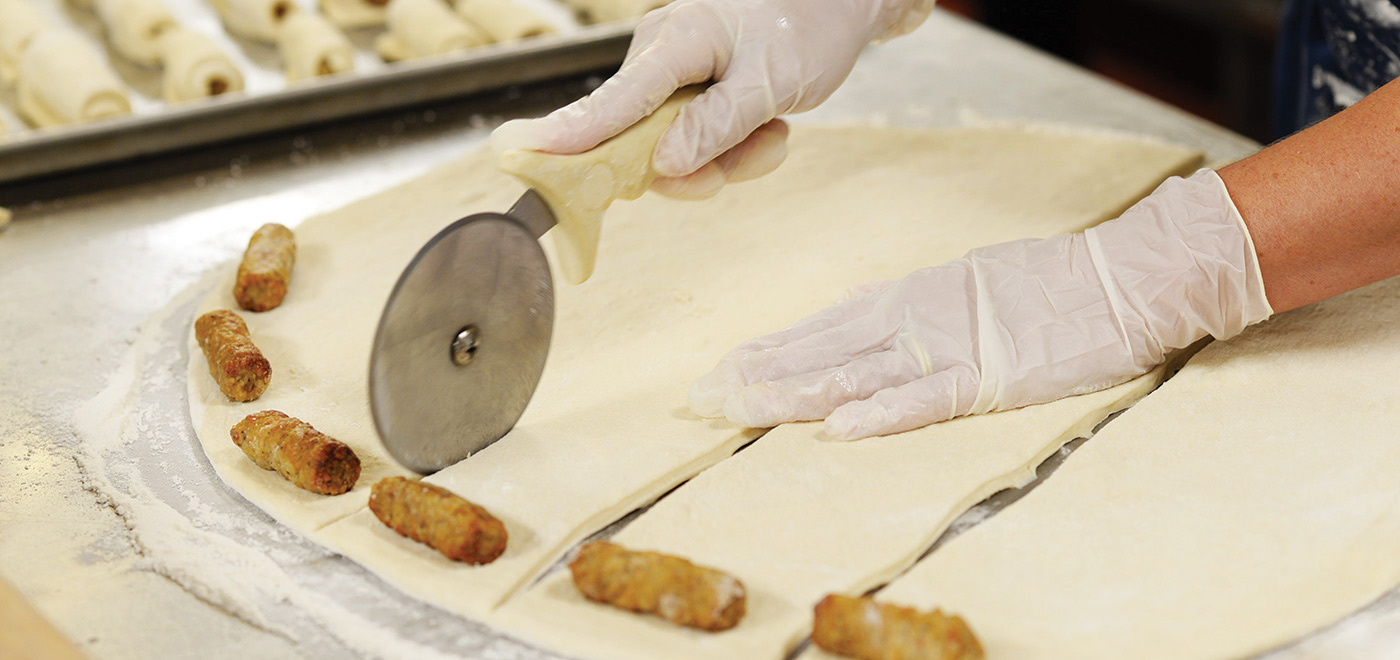 LUNCH
Campers eat a scratch-cooked lunch with their cabin, choosing between the main line meal or a soup, salad, and pasta/potato bar option.
1:05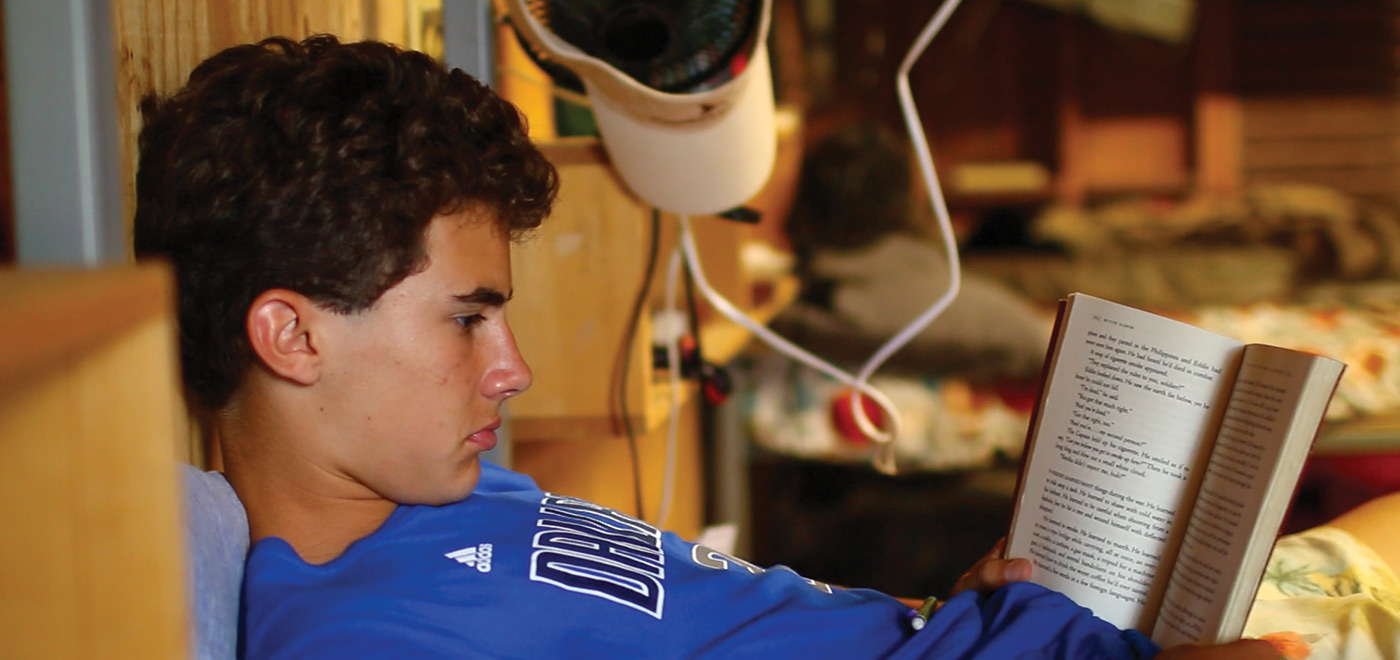 REST PERIOD
Campers head back to their cabins for rest. They can write letters, read a book, play games, or take a nap.
2:00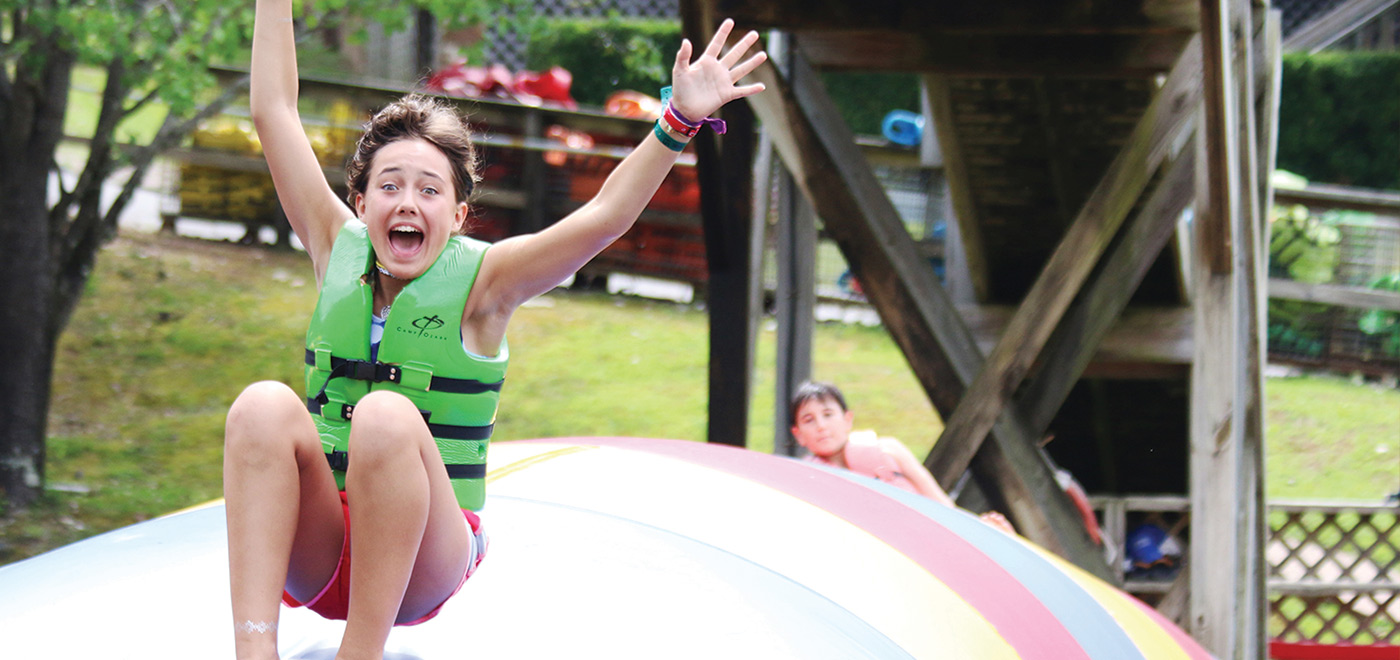 MISH MASH
Campers have over two hours of structured free time to participate in any and all activities they choose. This is a great time to try something new!
3:00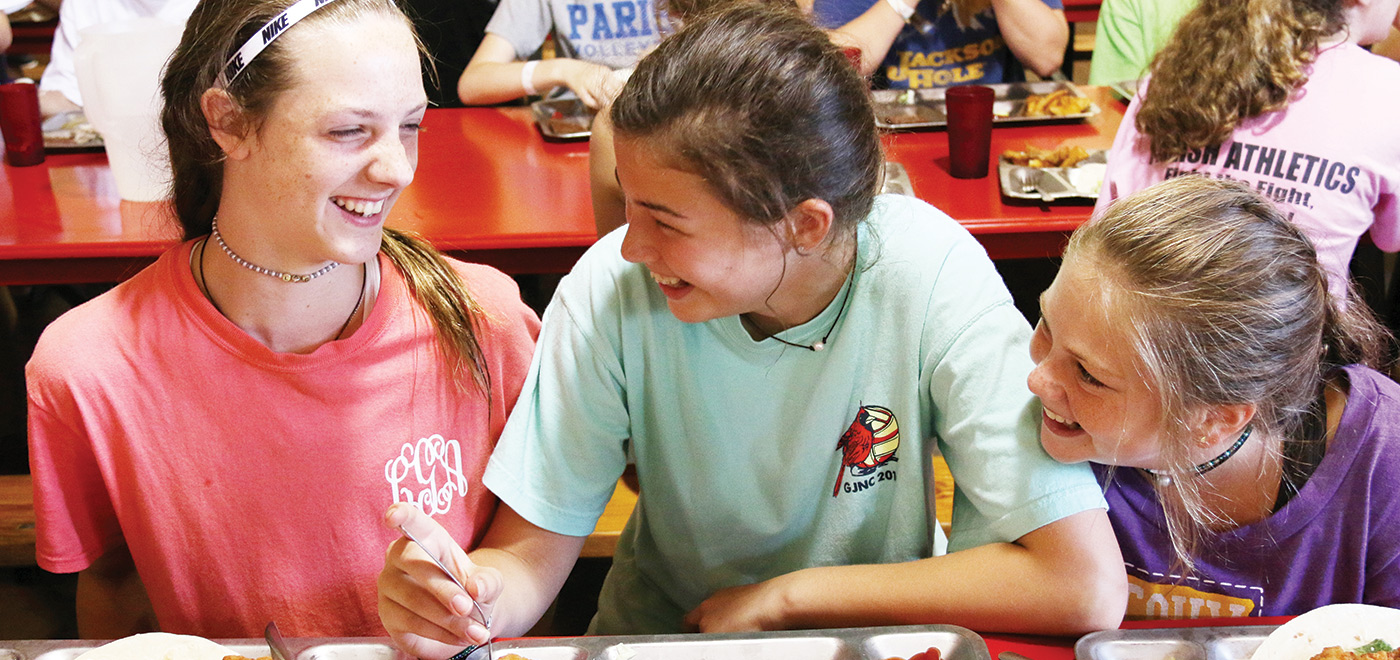 DINNER
Bon Appétit-Dinner is served! Campers head to the Dining Hall to eat another full meal with their cabin.
5:30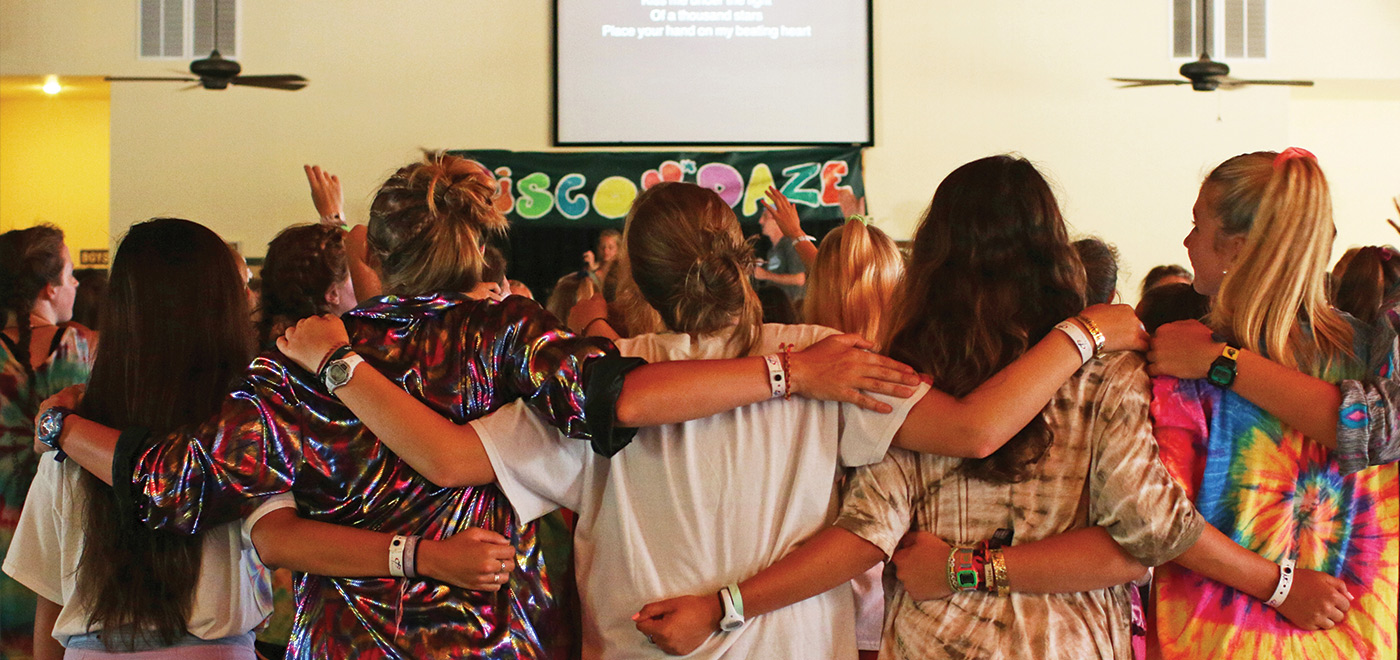 LIFELINE
Campers attend an age-specific worship service with their cabin to sing, watch skits, and listen to a brief message to be discussed later in devotional time.
6:45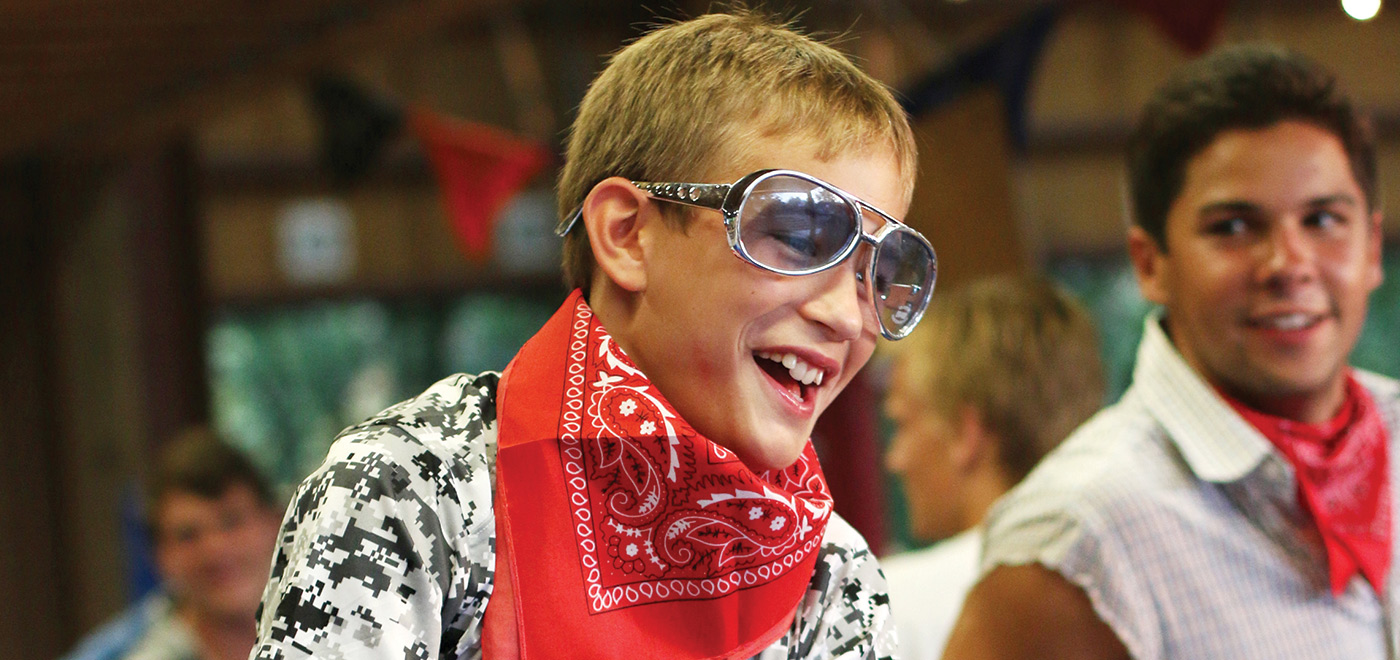 SPECIAL EVENT
Every night is a total blast with a different and awesome Special Event! Campers enjoy dancing, games, prizes, and more!
7:30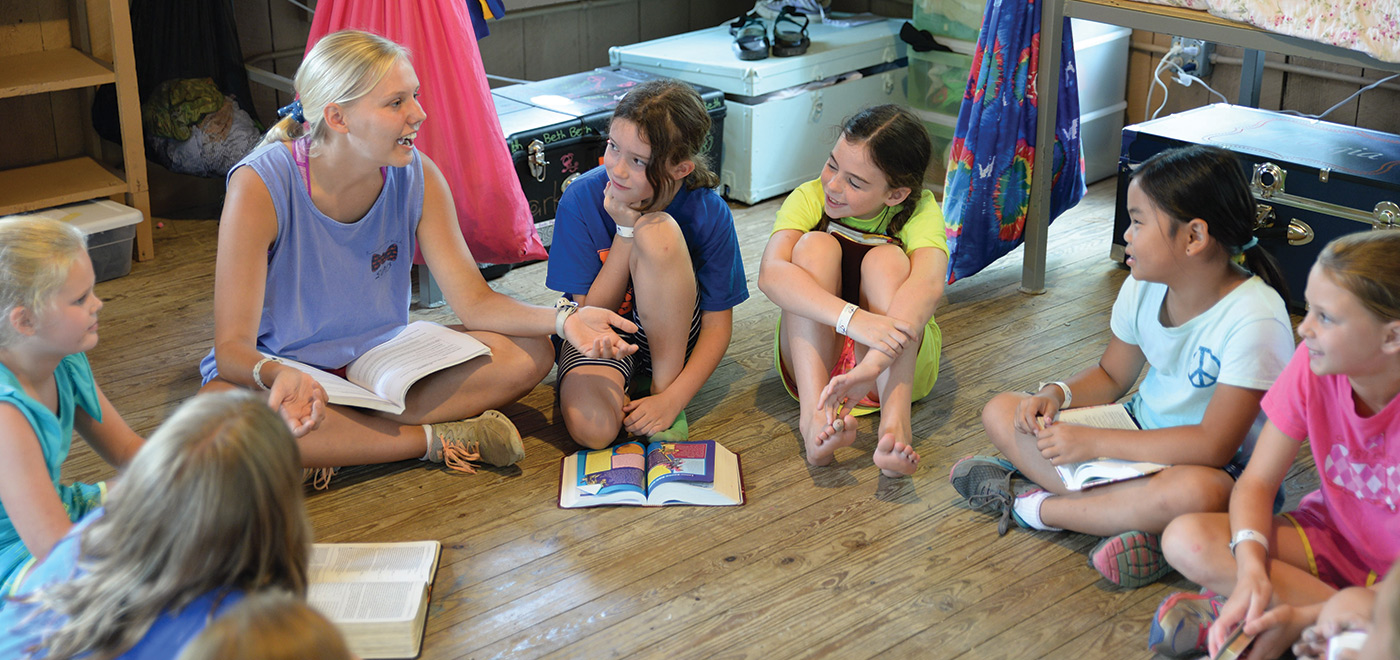 DEVOTIONALS AND SHOWERS
Campers head to their cabin to talk about what they learned in Lifeline before preparing for bed and a good night's rest.
9:00
7:20